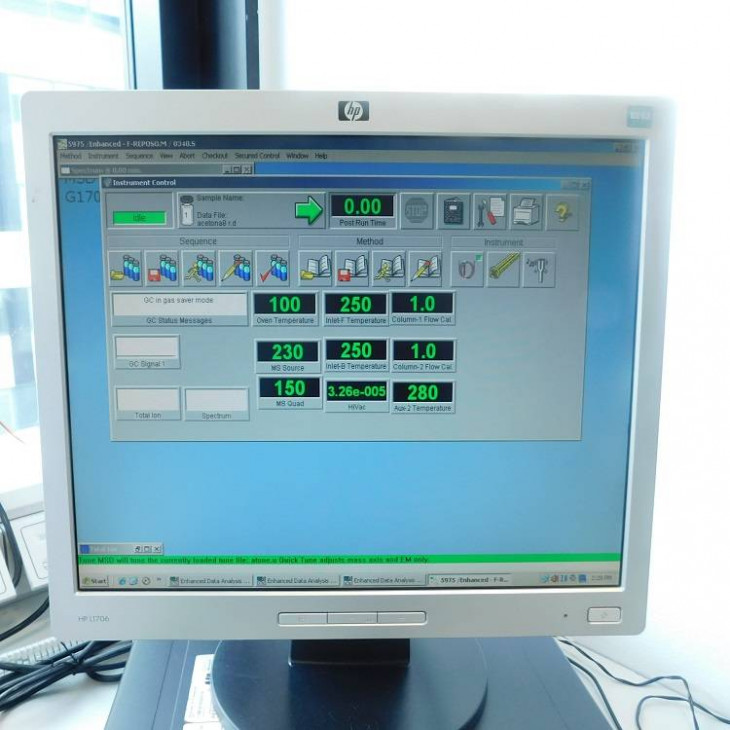 Maximize
Remove this product from my favorite's list.
Add this product to my list of favorites.
Real Time PCR Bioer LineGene 9600
Real time and NEW Fluorescence quantitative PCR detection system of the new products. 96 samples (0,2ml) 
 Ultrafast two-color scanning speed (5,5s) . Design of up to eight channels covering the wavelength range of fluorescence detection of all. Excitement wavelenght 300-800nm. Temp range (4-105ºC). Fluorescence detection 30-110ºC. 
Especificaciones:
8 channes
Samples:96x0.2ml
Dynameics range 1-10 copies
Exciation wavelenght 300-800nm
Emission Wavelenght 500-800 nm
Block temperature range: 4-105ºC (minumun increment: 01ºC)
Heating/Colling Rate +-0,1ºC
Temp. Control Accuracy +-0.3
Sample volume rage: BLOCK/ Tube Simulation Mode (Automatic Control based on sampl volume)
Gradient temp. range  5-100uL
Fluorescence detection  30-110ºC 
FluorescencIA detected:
F1: FAMSYBR gREEN i
F2: VICHEXTET JOE
F3: CY 3NEDTAMRA
F4: ROXTEXAS-RED
Repeatability 5%
Scan Mode: Entire plae or designated line
Program: Max 20 segments for each program. Max 99 cycles.
Operation Mode: Coninuous
Scan Period  5,5 segundos (F1/F2 96 Plate Scan)
Sistem: Microsoft: Windows 2000/XP/vista/windows 7 /windows 8 (compaible con 64 bit operating system) 
Software: Excel 2003/2007
Configuration  PC Memory 512M Hard disc  10 GB CPu Pentium 4 Memoria virtual >=1000MB
100-240V-50/60Hz 6002
USB adapter RS232C 
Height

430 mm

Width

395 mm

Depth

350 mm

Weight

28 kg
No customer comments for the moment.
5 other products in the same category: