Check below the different options that Galileo offers to keep your equipment in optimal condition:
Repair and reconditioning
Galileo offers you a really economical alternative for the repair and reconditioning of your laboratory equipment that will allow you to reduce the repair costs associated with official services.
Our technicians have accumulated years of experience in repair services of different types of equipment from different manufacturers. We serve autoclaves, centrifuges, flow cabinets, incubators and ovens, ultra-freezers, thermocyclers, microscopes, among others. In addition, our repair guarantee is 3 months on the work.
For the repair of equipment, we can use both original or new parts and cheaper components from scrapping – it is your choice.
Also ask for our replacement equipment rental service so you can continue working for the duration of the repairs.
If you have any equipment that you have not used for a while, we also offer our reconditioning and modification service. It is our job, at Galileo we usually receive equipment that has been disused, we diagnose it and give it a new life replacing the pieces that are necessary and taking charge of improving its aesthetic condition so that they look like new. Also, if you want to add some extra functionality to your instrument, contact us and we will study the best way to get it.
Maintenance
Extend the life of your equipment, increase your productivity by minimizing breakdowns, ensure the quality of your results, avoid large and expensive repairs... there are many reasons to rely on the preventive maintenance of your equipment by the professionals who give a second life to hundreds of laboratory instruments!
Our preventive maintenance programs identify those essential components of each instrument to prevent the occurrence of breakdowns. Our service covers the labor dedicated to the annual diagnosis of the equipment, cleaning, review of each of its parts, annual replacement of key parts and verification of operation with the appropriate probing. In addition, you will have a 10% discount on repairs in the event that the equipment presents a fault during the period covered by the maintenance contract.
We currently offer preventive maintenance for autoclaves, laminate flow cabinets, incubator ovens, refrigerated stoves, CO2 incubators, centrifuges, chromatographs, thermocyclers, spectrophotometers, ultra-freezers and microscopes.
Installation of equipment
Contact us to hire our equipment installation services, you can do it both by purchasing Galileo equipment or if you need an independent installation service.
Service close to you
Whenever possible, we perform the services in the same laboratory, although, due to the nature of each of the instruments, we sometimes recommend repairing them in our facilities where we have all the necessary means for correct diagnosis and arrangement.
Galileo has a network of specialized collaborators throughout the Spanish region to offer a more agile service. Check the following map to find out if we have a partner near you.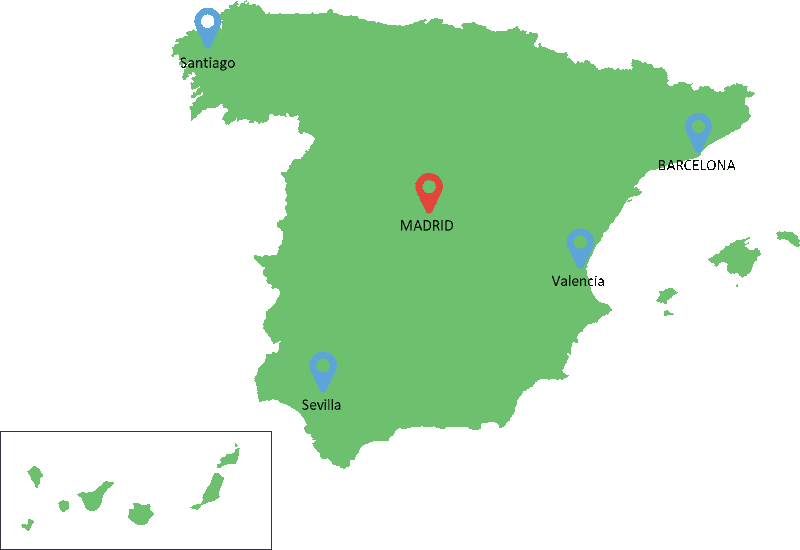 For any questions you can contact us through our page.